Apepak Due Grandi - 40x40 cm (2 pcs.)
Apepak
Apepak is the 100% natural, ecological, reusable, ethical food wrap. It is the best washable and reusable alternative to plastic, made of organic cotton and organic beeswax CONAPI Mielizia. Ditch plastic from your kitchen, use Apepak to store or transport food in a healthy and ecological way.
Contains 2 wrappers to cover for loaves, terrines, sandwiches, cakes, fruit, etc ...
Size: 40 x 40 cm
The product photograph is purely guideline. The region of origin of the products dispatched may vary depending on availability. All Mielizia products are harvested by CONAPI member beekeepers in prime production zones.
- Handcrafted by members of the L'Incontro Social Coop, with GOTS certified organic cotton, beeswax from organic beekeepers from "CONAPI - Consorzio Nazionale Apicoltori" harvested in a sustainable way, organic jojoba oil and natural pine resin.
- With natural Apepak logo or honeycomb print.
- Reduce your ecological footprint: Apepak wraps are completely biodegradable and compostable.
- Apepak has natural antibacterial properties that help keep food fresh for longer and allow for repeated use.
- Used several times a week, Apepak will last about two years.
- Easy to clean: just wash them with cold water and a little soap or vinegar, hang them and let them dry. 
Warning: avoid microwave, dishwasher and heat
Certifications: HAACP/MOCA
Special gift with every purchase: we will send you pollinator seeds you can plant in your garden or window, to give back forage to the honeybees in your area.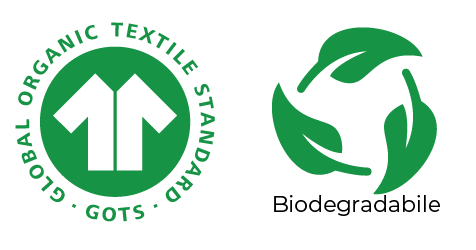 How to wash
How to use: Watch tutorial videos
FAQ: download pdf
Assistance: for information and technical requests write to info@apepak.it
Scheda tecnica
Weight

110g

Packaging

Cardboard
Weight

110g

Packaging

Cardboard
Customers who bought this product also bought: